In the spirit of L.O.V.E. I want to share the moments I've seen on television, big screen, etc. that have brought tears to my eyes:
1.Ross and Rachel the Prom Video (where they get together)
2.Ross and Rachel the Break-up
3.Denny and Izzie
4.The Notebook where Noah tries to get Allie to stay "So you make love to me and go back to your husband. Was that your plan??"
5.A Walk to Remember, the first time I watched it was magically romantic
6.How to Lose a Guy in 10 Days "When your mom hugged me, she really hugged me, for winning a game of bullshit"
7.Corey and Topanga break-up cause of this incident
8.The Vow trailer
9.The first time I watched Rascal Flatt's
"What hurts the most" music video
10.Last night when I watched the season finale of Kourtney and Kim
11.Life as we know it - "NOT the way I got it, especially not with someone who didnt love me back" "I DID! I still do"
12.500 days of Summer - Please please please let me let me let me get what I want...
13.The Break-up. Everytime. Too little too late huh Jen?
Oh the list goes on and on...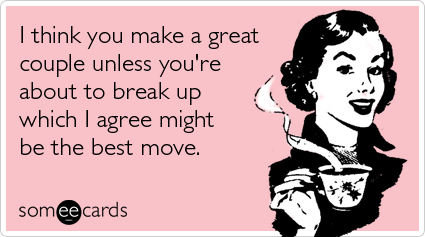 What are your favorite tear jerking moments??
Please please please share!!!
Look at this cute banner I made for Valentines decor.
Thanks for stopping by Lovelies!