IN case you haven't noticed yet I am obsessed with pregnancy and sharing bits and pieces of it. I have had definitely a more nauseous last 4 months but oh so worth it! I have heard of "cravings" being a big thing that comes with baby growing. I don't imagine myself ever scarfing down a jar of pickles dipped in peanut butter anytime but I am definitely more picky with what I put in my belly.
My "aversions" right now include: Spaghetti, ground hamburger on anything, Panda, PB & J, prenatals.
"Cravings" would be: Slurpee's, chocolate milk, chicken on anything, ranch, french fries, smoothies, cheese, cereal.
I have also found that when I sing I don't feel sick. I think our baby is going to love music. And I burp a LOT!
I also wanted to share with you all a cute little give away / guest post from Caiti over at
Caitimae
. She is a brilliant crafting / DIY genius! She makes the cutest accessories and is a great baker! Plus she's just the freakin cutest!
Here she is:
Hello Allie's readers! I'm so excited to be here today! I love this blog and so appreciate the opportunity Allie has given me to do a giveaway!
Let me introduce myself.. My name is Caiti I blog over at
Caitimae
. I grew up in Utah and moved to Colorado a few years ago. I love anything that your grandmother loves;
thrift stores
, baking, yarn,
books
, and
rearranging furniture
, oh, and going to bed before the sun goes down.
Now.. for something fun!
I recently opened Etsy shop called
Minty Designs
, and have a new product I want to share with you!
Girls love watching football, for a few reasons:
The food. It's a good excuse to pig out
Players butts/physical physique
Fashionable clothing to support their team
I have noticed that there isn't a lot of clothing/accessories for women when it comes to Sports. So, who wouldn't want a custom accessory to wear while yelling at the T.V? It become a necessity.
Place a comment with what style you like best, and your favorite football team, the winner will get a custom scarf! Good luck, and happy blogging!
Infinity Scarf
Drop Stitch Cowl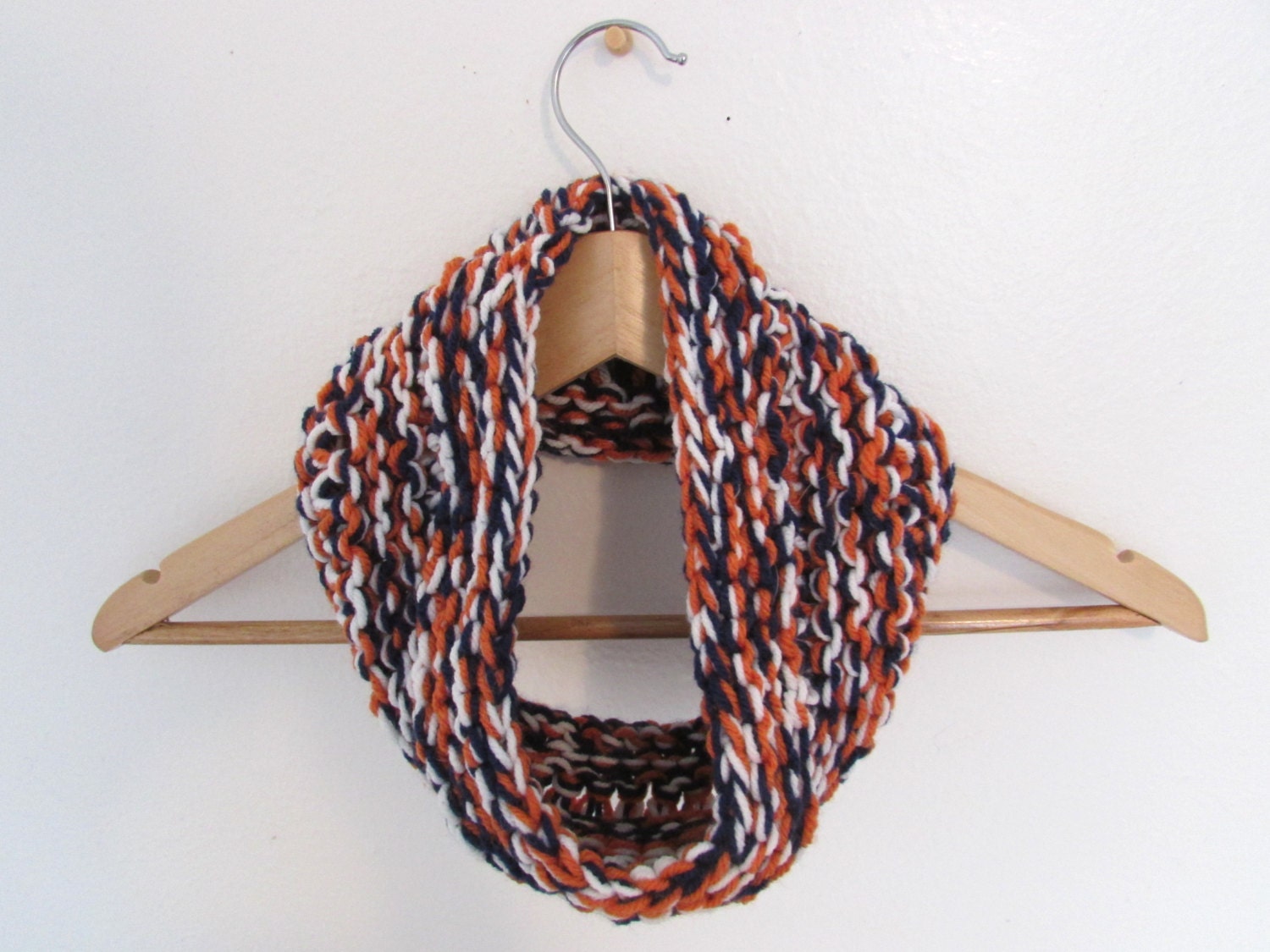 Color Block Scarf